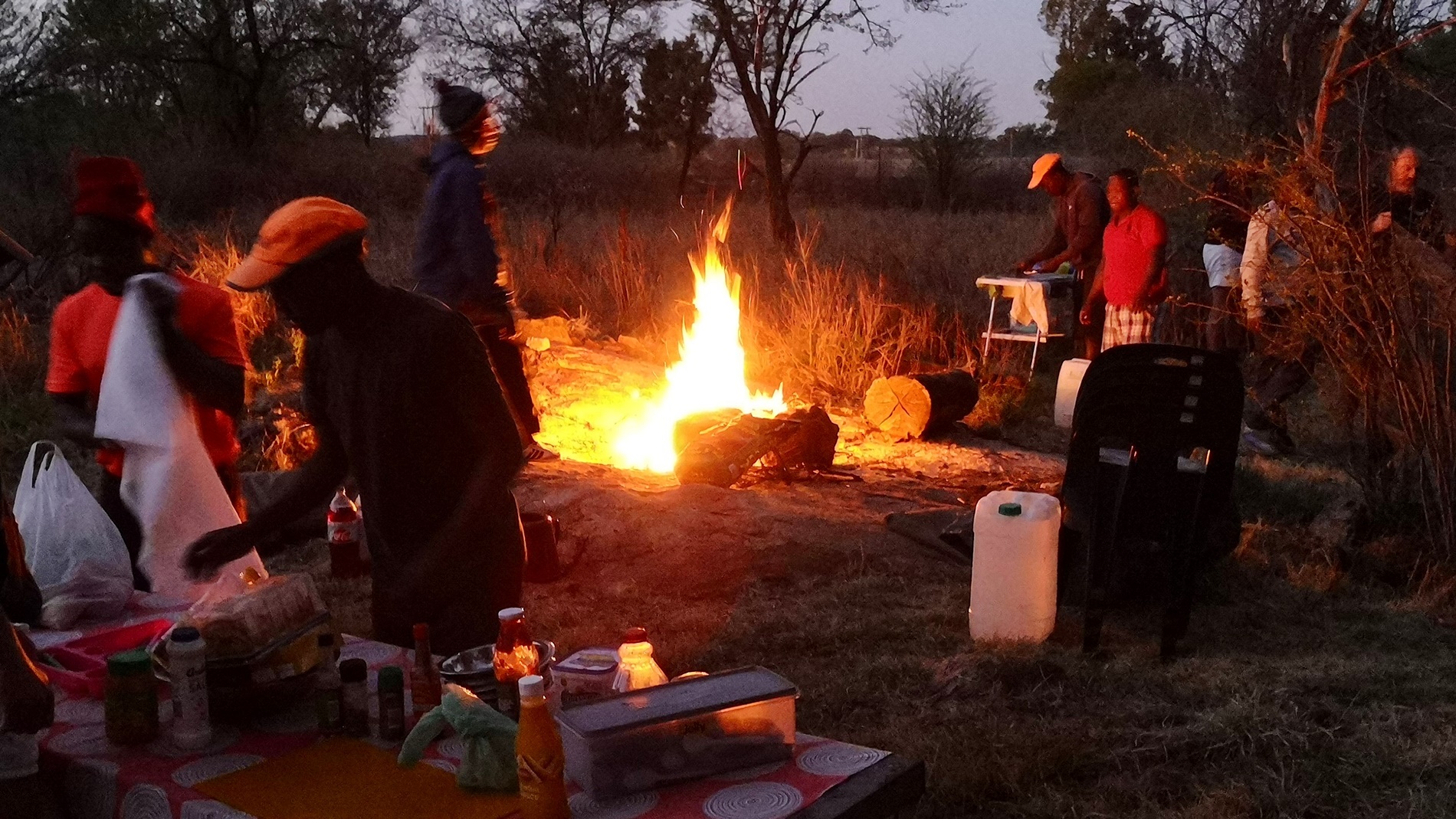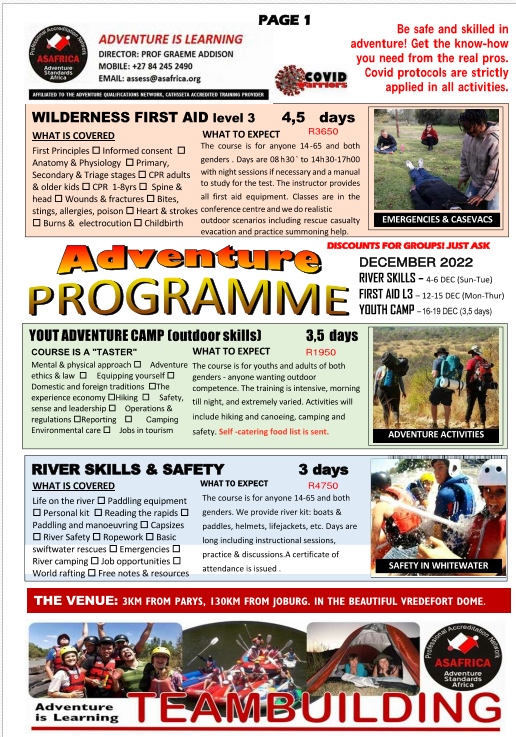 Attend one of our exciting multi-activity camps for youth and young adults. The events are fun and don't require you to be rough and tough. It's all about experience in the outdoors.
Read the Frequently Asked Questions (FAQ's)
What to Expect
Thinking of a career in the outdoors? are you interested in adventure? Want to learn how to qualify in adventure skills and find work? The adventure tourism sector is booming in South Africa with rafting, hiking, abseiling, cycling and many more options.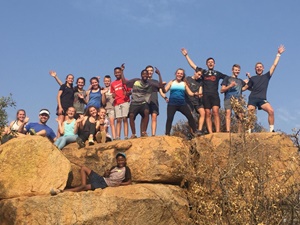 This 3,5day residential course introduces young career-seekers to the job options and gives practical experience in organising and taking part in adventure activities. It combines teaching and doing, lessons and outdoor challenges. Instruction and support are given to ensure no one is left behind. Days include rafting, hiking, canoeing, cycling, ropework and safety on trails. Participants camp and learn catering as part of the course.
The event is for males and females 14-22. No experience is required. Fees cover meals, campsite, training notes, use of equipment, instruction and personal evaluation. Course members receive a Certificate of Completion and advice and help on finding work experience. The requirements for legal registration as tour guides are explained.
Details
A full briefing is sent when you book. It covers what to bring, what to wear day or night, how to prepare and what costs there are. Catering is a shared cost, and as part of training everyone is involved in planning menus, cooking and cleaning up. Participants are camping, so will need tents and groundmats, which are for hire. They need their own sleepingbags or blankets.
Fees are sent on inquiry via the panel below. If more than one participant (such as family members) there is a discount. Parents may accompany the youngsters: ask about accommodation in the panel below. A certificate of attendance is given to those who complete the course.
No-one is put under pressure to take risks or match the behaviour of others. We are trainers interested in getting young people to enjoy adventure and respect the outdoors as well as each other! The course focuses on new experiences, problem solving, team co-operation and fun!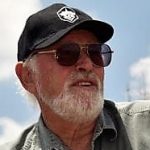 Course convenor is Prof Graeme Addison, Director of Adventure Standards Africa and an Assessor for the legal adventure tour guiding qualification in SA. Skilled working trail leaders provide instruction.
View the Gallery
YADVENT_RCORS_DAYS2-4IMG_9562_15NOV2021_forweb
YADVENT_IMG_20190829_142452_forweb
YADVENT_20220106_095056_forweb
YADVENT_! 2019-DEC13_IMG_20191213_163740_ABSEIL (2)_forweb
YADVENT_IMG_20190918_120231_forweb
RIVCOURSE_20220104_123549_04-7JAN2022
RIVCOURSE_20220104_130001_04-7JAN2022
RIVCOURSE_20220105_143553_04-7JAN2022
RIVCOURSE_20220105_150556_04-7JAN2022
RIVCOURSE_IMG_0353_04-7JAN2022
RIVCOURSE_IMG_0431_04-7JAN2022
RIVCOURSE_IMG_0468_04-7JAN2022
INQUIRE OR BOOK